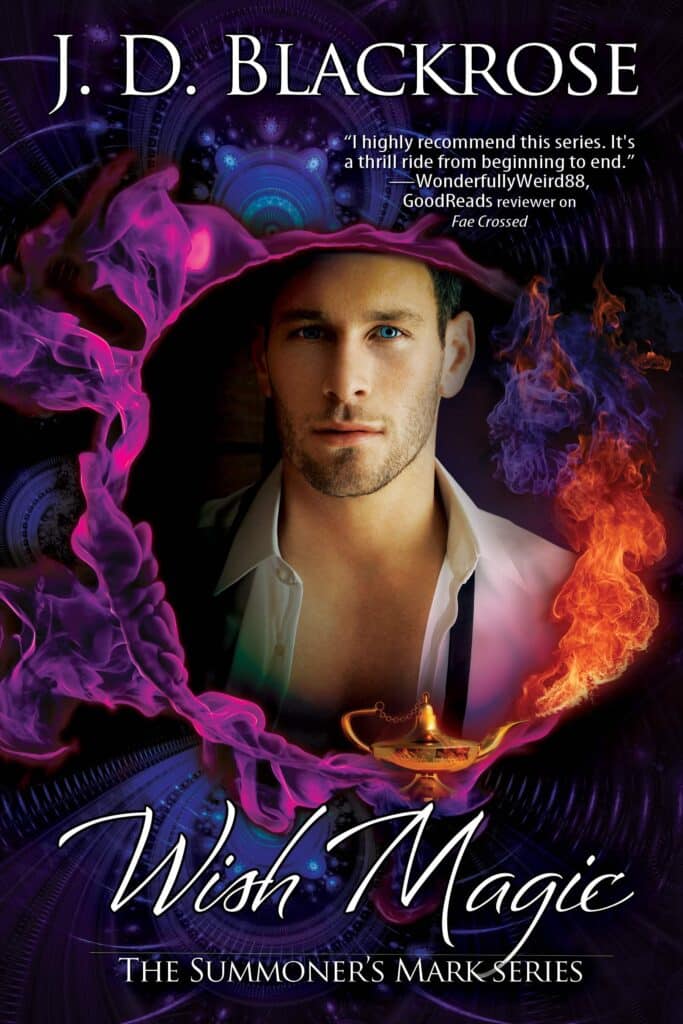 Hi, I'm Becs. And I'm a Summoner.
The Kiss on my wrist--a mark I've had since birth--signals my rare ability to call on immortals and negotiate with them on behalf of my clients for information, favors, or other services. In the past few years, these powers got me entangled with the demon Valefar, a bevy of fae and even Lucifer himself!
It's complicated, dangerous, and exhausting…especially when dealing with a guy like my pseudo-friend, businessman/mobster Gregory Adamos.
When Gregory told me he was having a package delivered to my door, I was suspicious. After all, I know he's desperate to get his very human hands on any sort of magic. So, I opened the package…and found a crystal that had no business being in the United States, much less Smokey Point, Ohio.
Worse--this crystal contained a djinn. And when Gregory released it, all hell broke loose. Gregory thinks he can control this ancient creature, but I know better. The djinn has to be put back in his prison and locked away forever. But Gregory wants to use the genie's power for himself. Before long, the entire magical community of Smokey Point is in chaos.
And if that isn't enough to keep me busy, Asher has returned. Only he's human this time, not an angel.
I don't know which will be harder to do--imprison a genie or trust the love of a man I thought long dead.
I wish I knew.