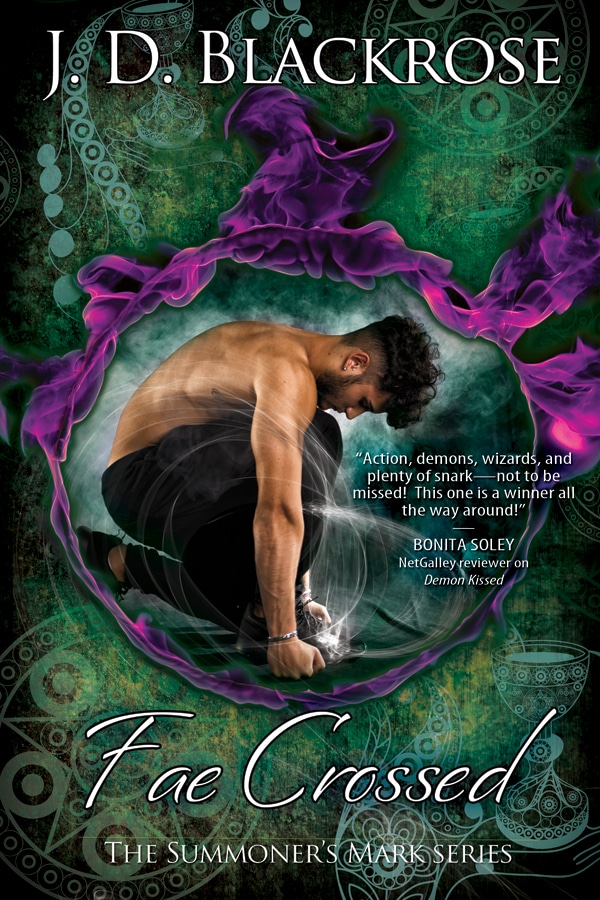 My name is Rebecca Naomi Greenblatt, but my friends call me Becs. A birthmark on the inside of my wrist—the Kiss—marks me as a summoner, a person who can call forth entities of power, and negotiate with them on behalf of clients who need answers—or favors—from beings above their karmic pay grade.
But the only mark I'm worried about right now is the great big target on my back.
I got in deep with a demon and some fae folk, and now both Faerie and Hell are interested in me—a dangerous position for a mortal woman to be in. Meanwhile, the one person whose attention I do want, skipped town after a single night of passion. Asher might be sexy as sin, but he has his secrets. Just like me.
So now I'm stumbling along, doing my best to stay alive. Faerie and Hell have power and influence to spare. And what are my assets? A bartending job, a six-foot tall pink fairy friend, chardonnay-swilling dwarves…and oh, yeah, a meddling mobster who thinks he can control me.
As I dig into what's going on, I find secrets on top of secrets. What does Faerie want with me? What does Hell want with Faerie? And what will they do to me when I finally find out the answers?
Because trust me, I will.
Reviews:
Marta Cox

on

Goodreads

wrote:
Well I've found another voice in urban fantasy who can give readers a delightfully original series. Bec is a Summoner and she has previously come foul of a Demon but with ingenuity and help from friends is still chugging along whilst working at a Fae bar. As this begins she's missing her boyfriend Asher who just upped and left, at odds with her sister and determined to track down her old mentor and finally completely master her Summoning gift. Too bad that Bec is being given the run around and whilst the Fae might not lie they most certainly do twist the truth !
This was fun to read and I actually really liked Bec. She's a little sassy and a whole lot of a genuinely good person. She does reunite with certain people from the previous book although if it's romance that you enjoy then this book doesn't really offer much of that. However there are interesting characters peppering the journey and I look forward to finding out what happens next.