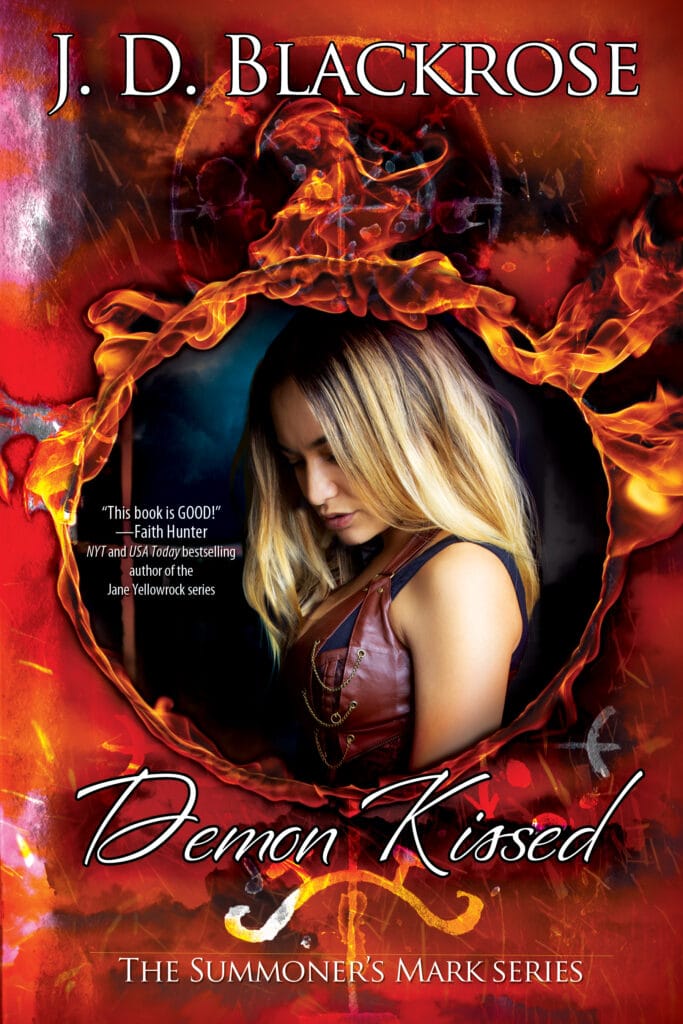 Published:
February 28, 2022
Editors:
Genres:
Excerpt:
"I was fat-shamed by a fortune cookie."
"Did you eat it and show it who's boss?"
I checked my rearview mirror. The black sedan slipped one lane left of mine, but it was still on my tail.
"Rebecca Naomi Greenblatt, are you even listening to me?"
Ah. All three names. Mickey only used them when she was angry, like our mother. My sister often droned on about her latest fad diet or workout, and when she did, I tuned her out, so it was a fair question. Also, she was on speaker, so I raised the volume to hear her better over the traffic.
"Yes, Mikayla," I said, stressing her first name, teasing her as only an older sister could. "What did the fortune cookie say?"
I sped up and swerved around the red Jetta in front of me, earning a honk and a middle finger, but the black car still followed. Damn. They weren't even pretending to stay hidden now. Who were these people?
READ MORE
"The damn slip of paper said, 'No one looks good in skinny jeans.'" Mickey sniffed to express her displeasure. "And I was wearing skinny jeans at the time!"
"That's not even a fortune."
"Right? My point exactly."
"Maybe try another restaurant next time?" I took a sharp right into a parking garage and zoomed up a down ramp, fish-tailed around the curve, narrowly missing an oncoming dark-green Ford Escape, and circled to the left, heading toward the exit ramp on the far side of the garage. The black car followed but didn't make it, slamming into the Escape. The crunch of metal on metal and loud cursing echoed through the concrete lot.
"Becs? What was that? Were you in an accident? Are you in trouble? It's that damn job of yours, isn't it?"
I touched my neck where my locket used to be, wishing I still had it. Mickey wore a duplicate. "I stopped doing that job, Micks. I work at a bar now."
"You say that, but for some inexplicable reason I can't visit you at this bar. You're still summoning, aren't you? Becs, you almost got killed six months ago."
"I'm not summoning, and things happen to people in all kinds of jobs."
"It's the kind of people you work with, Becs, and you know it. The scum of the Earth."
"Worked with, past tense, and they were desperate. They needed help, and I provided it. I'm sorta the only one who can do it, and you know that."
"You don't help. You hand them a shovel so they can dig a deeper hole." Her voice was hot and angry, and I knew nothing I said would make a difference. We'd had this argument a million times.
I sighed. "It wasn't my fault they made bad deals."
Except that one time. That time it was my fault, and it was the reason I gave it up.
COLLAPSE
"This book is GOOD! Blackrose proves that a creative writer can grab you with an original twist."
--Faith Hunter, New  York Times and USA Today bestselling author of the Jane Yellowrock series
"Magic, snark, a dash of romance, and a ton of action. Demon Kissed offers a compelling blend of fun and edge-of-your-seat excitement. Compulsively readable and highly recommended!"
--David B. Coe/D. B. Jackson, author of Radiants and the Thieftaker Chronicles
"J. D. Blackrose's latest tale spins together demons, mobsters, fairies, and a kick-ass heroine under a curse that may end up being her salvation. Chef's Kiss." --Darin Kennedy, Author of Fugue & Fable and The Pawn Stratagem
 Rebecca G, Reviewer
The world building in this book is very good. I love how the lead character is a strong female with a very altruistic heart. Her life is constantly in danger yet she strives to help her friends. The characters are multifaceted and engaging. I'm eager to read more about this character.
 Hayley G, Reviewer
From just the cover alone I knew this would be my type of book. Female lead, with demon summoning powers, add in the Fae and Ash who may just have a different set of wings. The world building was perfect and I was fully invested in these characters. I'm looking forward to the rest of the series.