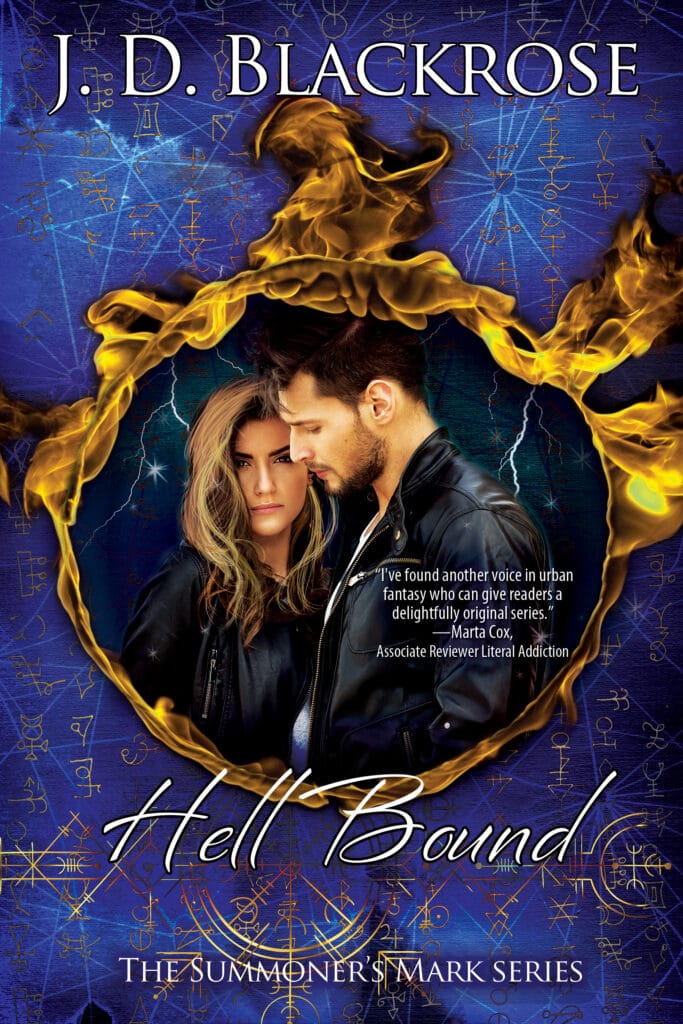 My mother named me Rebecca Naomi Greenblatt. Folks who know me call me Becs.And those who know what I'm capable of call me Summoner.
The Kiss on my wrist—a mark I've had since birth—signals my rare ability to call on immortals and negotiate with them on behalf of my clients for information, favors, or other services. These powers got me entangled with the demon Valefar and his sidekick, a warlock… not to mention a bevy of fae, a medium who communed with the dead, and a conceited library cat.
It's complicated, dangerous, and exhausting.
Recently, I found out that my father, a summoner himself and the person who taught me what little I know about my summoning powers, was trapped in Faerie by Titania. I rescued my dad, at great cost, only for Valefar to steal him away to literal Hell — yes, with a capital H.
Now, I need to gather the correct magical doodads, wrangle the town's biggest mobster who has his own axe to grind in the underworld, and track down my guardian angel lover who's been MIA since I got back from Faerie.
Then I'm breaking into Hell to get my father back.
And God Himself help anyone who stands in my way.
Reviews:
C. Sinclair

on

Amazon

wrote:
Hell Bound book #3 in the Summoner's Mark trilogy serves up another delightful adventure as heroine Rebecca Greenblatt now has to enter Hell to rescue her father from the clutches of Duke Valefar.
The chaos continues the action is just as energetic and palpable with well-crafted characters, flaws and all keeping the excitement riotously flowing along at a good pace with its great writing.
This has been a wonderful Urban Fantasy and the surprising epilogue teases maybe Bec's story isn't quite finished just yet!