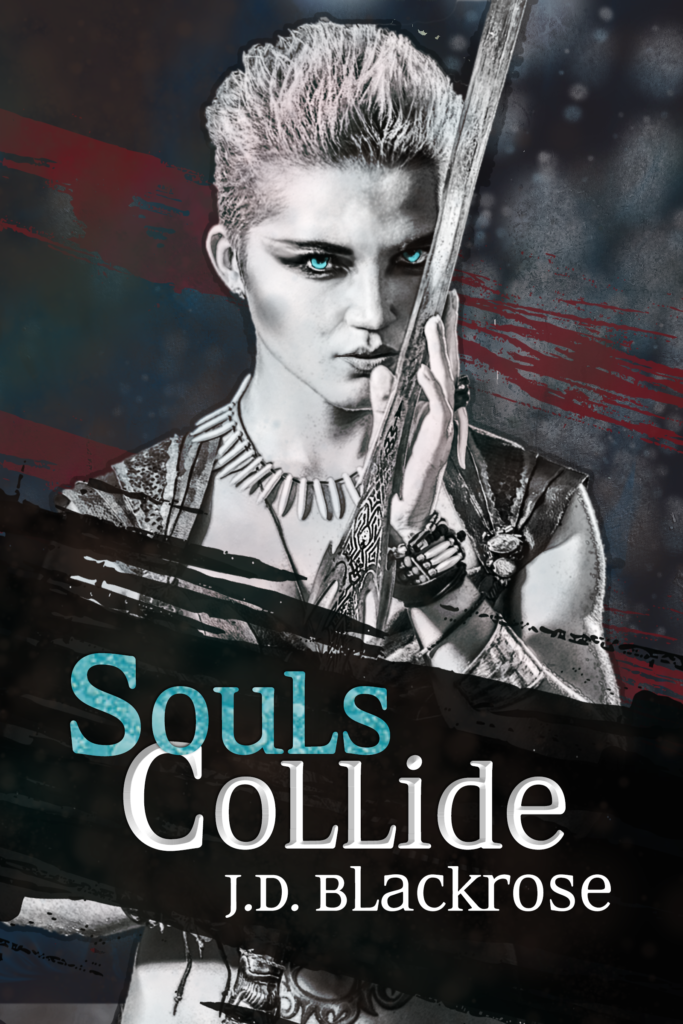 A Valkyrie and a Vampire battle together for the fate of the world in Book 1 of The Soul Wars, a stunning new fantasy series!
Kara, a Norse Valkyrie warrior, and Gaspard, a centuries-old vampire, find themselves in an improbable alliance to prevent the Soul Wars, an epic battle between vampires with souls and those without, which a real god swears could shake the very foundations of the Earth. Can Kara and Gaspard set aside their natural enmity, or stranger yet, nurture their unexpected feelings for one another while fighting for their lives?
In Souls Collide, Book 1 of The Soul Wars - Things thought long dead reappear, forcing Kara, Gaspard and their paranormally sensitive neighbor Adelaide, to work together to put them to rest forever, or at least, for now. Kara and Gaspard's growing attraction forces Kara to reconsider her feelings about vampires and her belief that they are soulless monsters.
The Soul Wars novella series is a new series of short novels, similar to BookShots. Souls Collide is the first in the series by urban fantasy author J.D. Blackrose.
Published:
August 1, 2017
Publisher:
Falstaff Books
Editors:
Cover Artists:
Genres:
Reviews:
Shayne Silvers

wrote:
"J.D. Blackrose grasps you by the throat, flying you away on a journey through a dangerous world where the sins of the fathers trickle down through the bloodlines. Extremely well-developed characters, sinister plots, and meticulous attention to detail leave you begging for more." - Shayne Silvers, author of the Nate Temple Urban Fantasy series.
Linda Robertson

wrote:
"The Soul Wars is an exciting and fast-paced supernatural fantasy with twists and turns. Don't miss this one! J.D. Blackrose is a notable new voice to keep your eye on." - Linda Robertson, author of Jovienne