Jonathan Maberry Interview from DragonCon 2022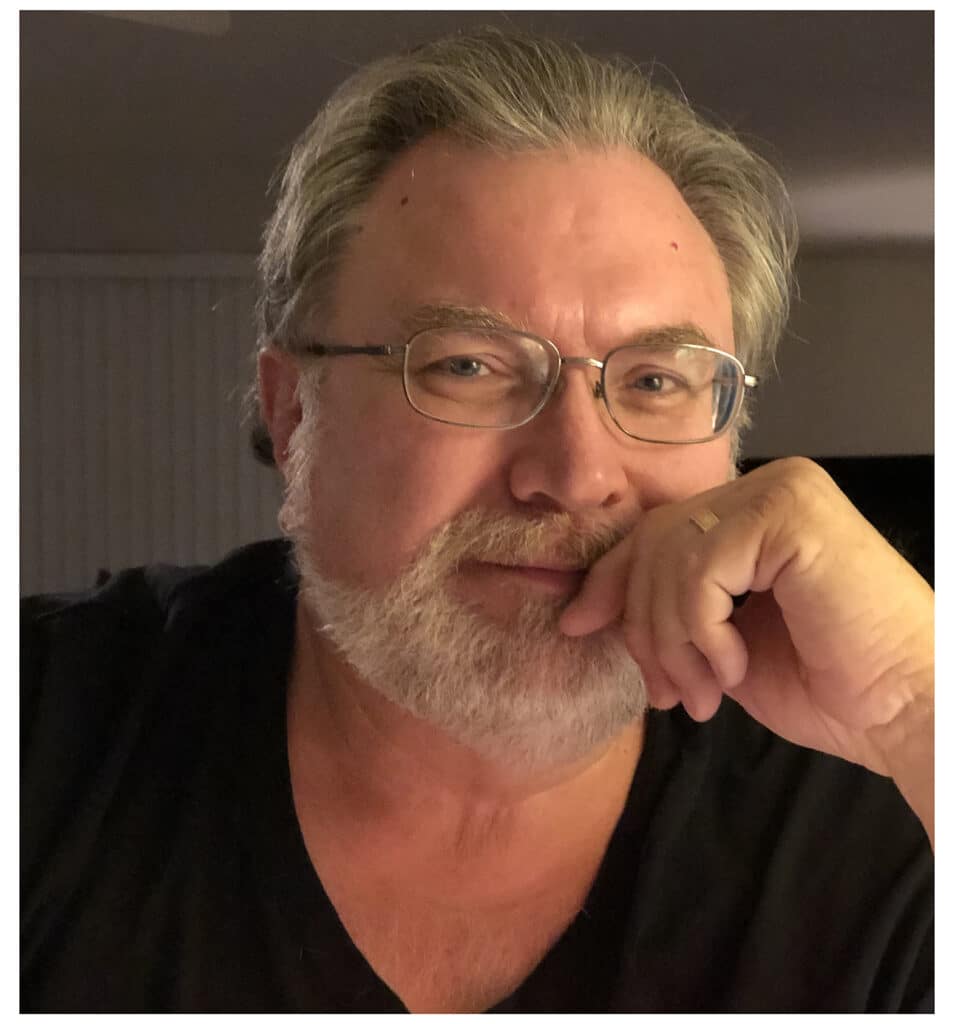 I had the great opportunity to sit down with Jonathan Maberry at DragonCon 2022 and discuss one of my book boyfriends, Joe Ledger. If you haven't read any Joe Ledger books, you are in for a treat. I started with the first one and just finished number 7, Predator One, which means I have a lot more to go. I'm a little scared because Jonathan just posted in Facebook that he killed off an important character, but that is a number of books away, so I won't worry about it now.
He did promise that Ghost, the dog, is okay. Whew!
A couple of books in, Joe gets a white dog named Ghost, and as you'll see in the interview, I asked Jonathan if Ghost is okay. In this most recent Facebook post, JM promised Ghost is fine.
Without further ado, here is the interview.
Let's start with my most pressing question. Why did you kill Grace? I loved her.
Grace wasn't supposed to make it to book 2! She was supposed to be a one-shot but I kept her alive and then killed her to give Joe a tragedy, something to make him quit the DMS.
I need to know the answer to this question because I may need to stop reading. (Deep breath.) Will Ghost get killed?
Ghost will die of old age, promise. He's actually based on my old dog, Spooker, a Doberman/Mastiff mix.
How can Joe keep going after all the injuries he's had? His body is one mass of scar tissue. He's had, what? Six concussions?
(laughs) Yeah, well, it's for the sake of storytelling. I've had doctor friends tell me that Joe would be drooling in a wheelchair after all that he's been through. And in fact, I can relate. I've studied martial arts for 58 years. I was a bouncer at a strip club and a professional bodyguard for 4 years. I've been stabbed, chopped in the shoulder with a meat cleaver, been slashed by razors, and once was stabbed in the stomach with an ice pick. I've got scar tissue everywhere. So, I feel Joe's pain.
Let's talk about the short story "Artifact." Are we going to learn more about what the artifact is? And will we meet the older Joe?
Yes, we will meet other "Joe" versions from other dimensions, timelines, what have you, because I'm writing in what I like to call an omniverse. (rather than a multiverse)
What about "Changeling?" Will we learn how Grace's DNA was used? How do we get those other versions of Grace?
Same thing, the omniverse, and will see more of that in Book 14, Species Unknown, out in summer 2024.
For such a tough guy, Joe has a romantic streak.
He does. He's not afraid of being vulnerable. He knows that compassion and empathy bring strength.
When did you first publish?
I published a lot of nonfiction articles, as well as nonfiction books (textbooks and later mass market books) beginning in 1991. But I didn't publish my first novel until I was in my '40's.
How do you organize your writing day?
It's my job, so I'm in the office at 8:30 a.m. and do correspondence, phone calls, zooms, that kind of thing first. Then I'll write until 5:30, although not always on the novel or a singular project.
Jonathan, thanks for spending time with me.
You're welcome.
Follow Jonathan Maberry:
---
Also: For a short period of time, please check out this AMAZING urban fantasy giveaway. Enter HERE.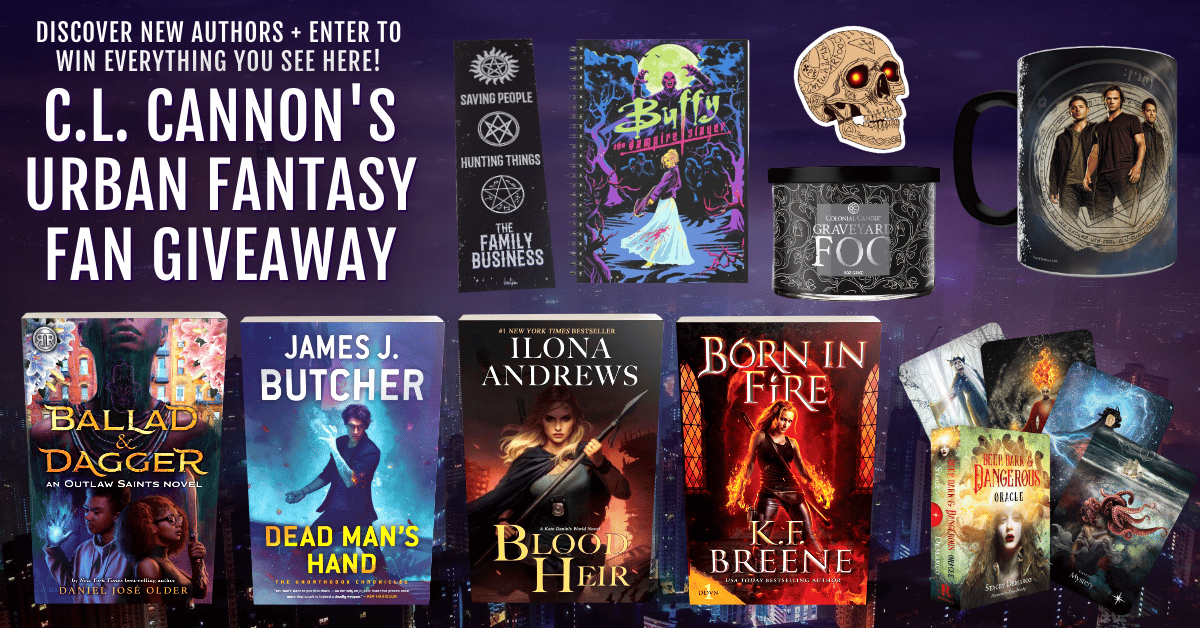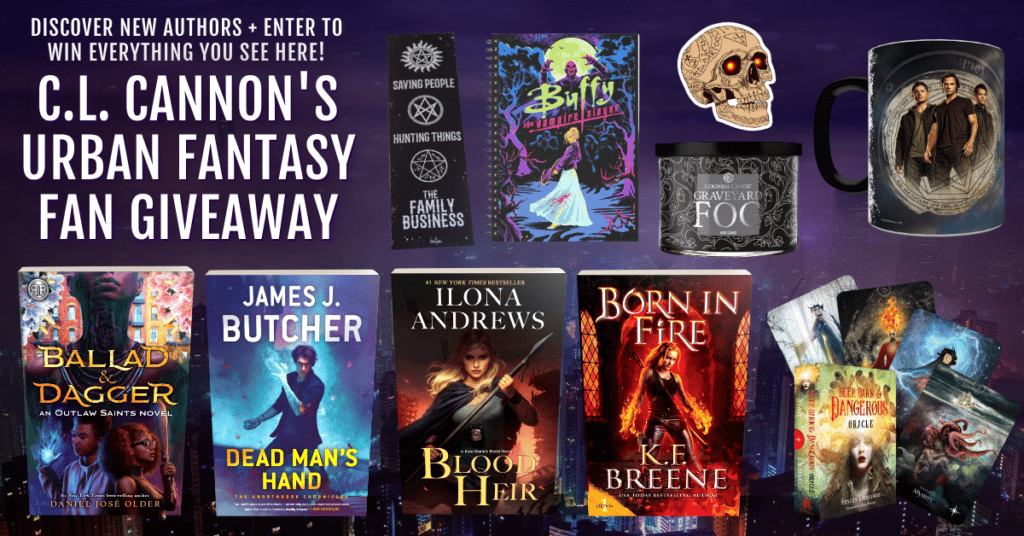 Follow some amazing authors across the web and enter to win print copies of Ballad & Dagger by Daniel José Older, Dead Man's Hand by James J. Butcher, Blood Heir by Ilona Andrews, and Born In Fire by K.F. Breene, plus a Deep, Dark, and Dangerous Oracle tarot deck, Supernatural coffee mug, Graveyard Fog candle, Buffy spiral notebook, Supernatural bookmark, and a Dresden Files Bob sticker!