I had a wonderful time at DragonCon and met a number of wonderful people, hung out with friends, and did some fun panels.
Daily Dragon Article
Nancy Northcott wrote a lovely article about yours truly that appeared in the Daily Dragon, the daily newspaper from DragonCon.
Here's the link:
Amazing Cosplays
There were some amazing costumes, as always.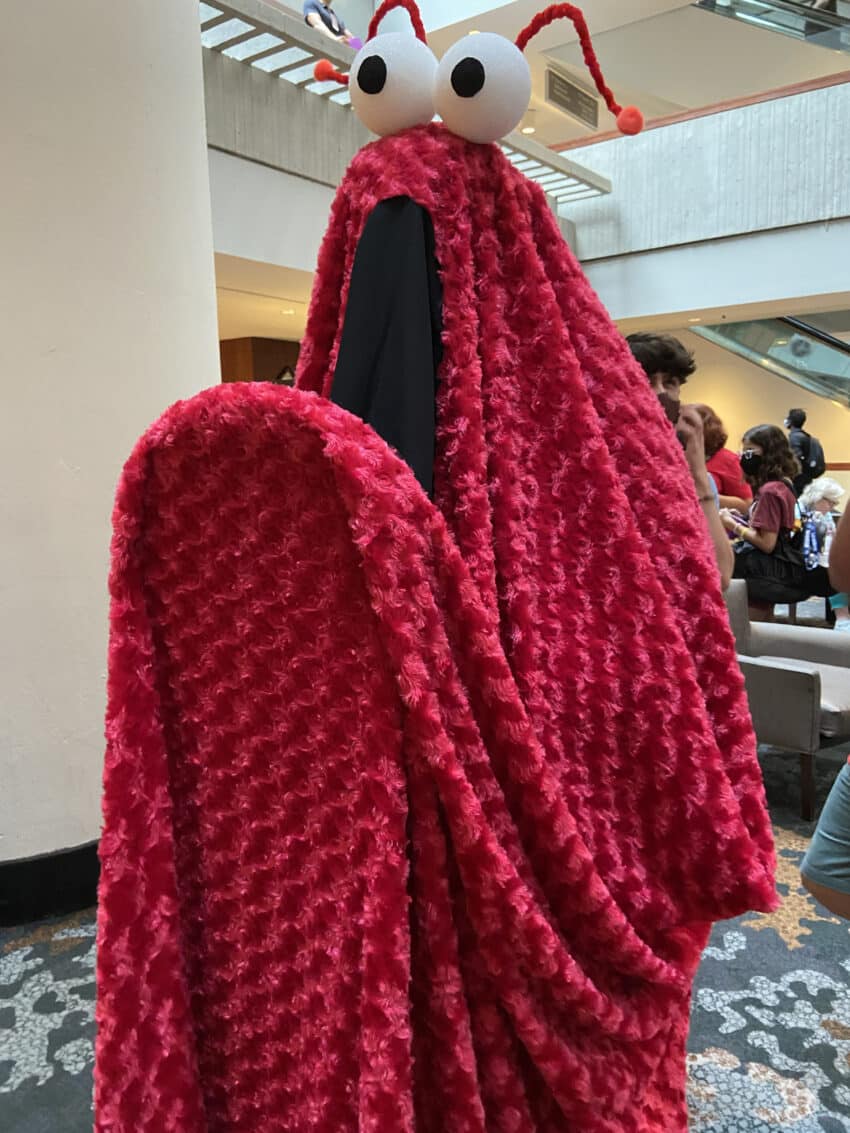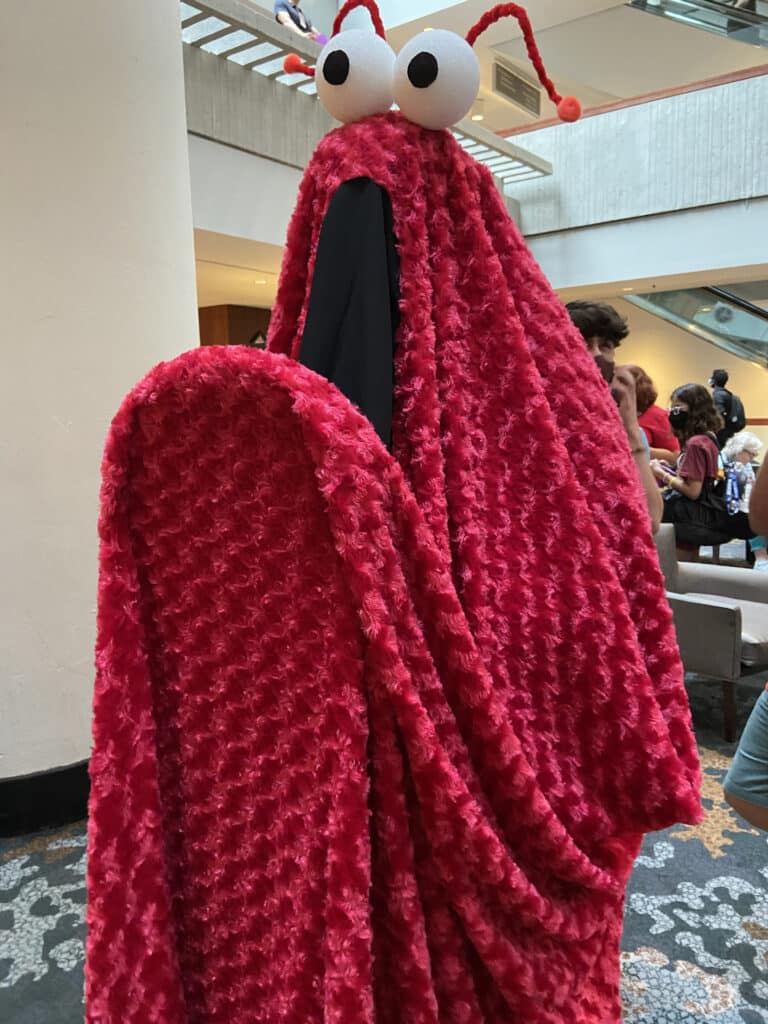 Here's one of my favorite ones– a yip yip from Sesame Street. And of course, the Spartans, as shown in my cover image. There are a lot more Spartans–a whole phalanx–but I could only catch these four. The rest of them were getting ready for the parade. One guy had a dark beard and a black cloak and was playing Leonides. Gotta admire their dedication!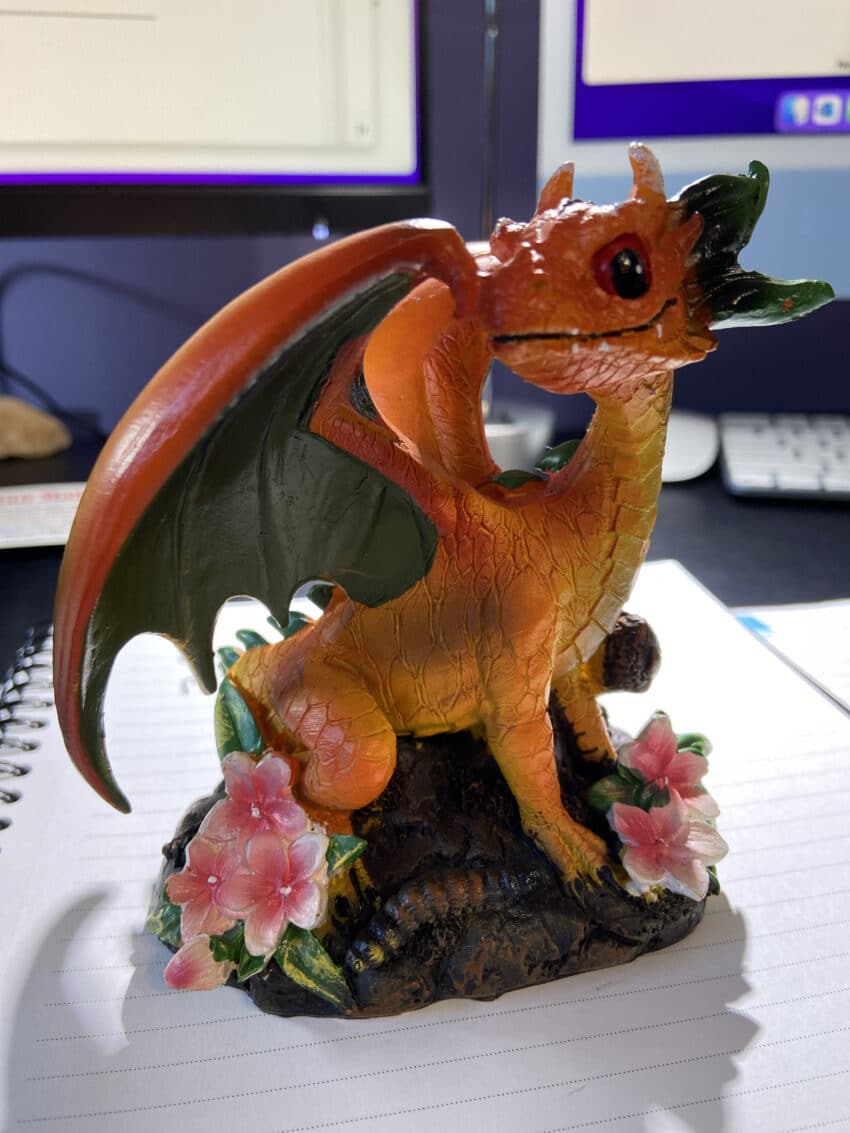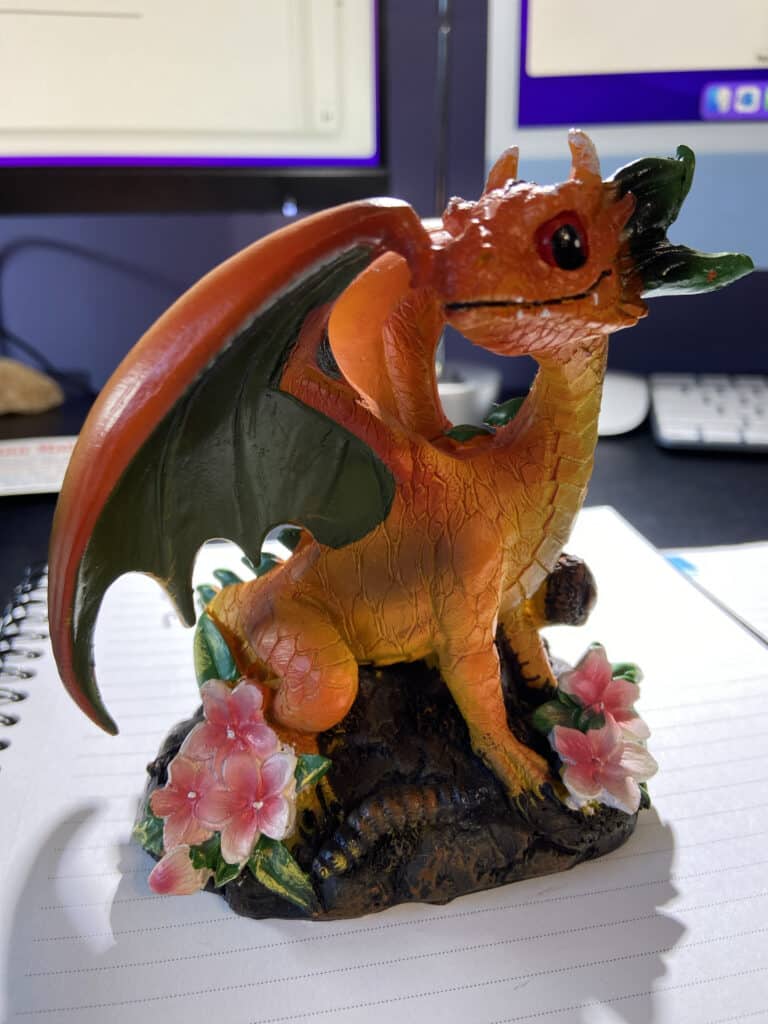 And some incredible artwork. I bought this tiny garden dragon just for the whimsy of it.
Paneling and Interviews
One of the most wonderful parts was doing panels with some of the biggest guests. Here's a photo of me and Jim Butcher. We did a panel called "I Have A Great Idea, Now What?"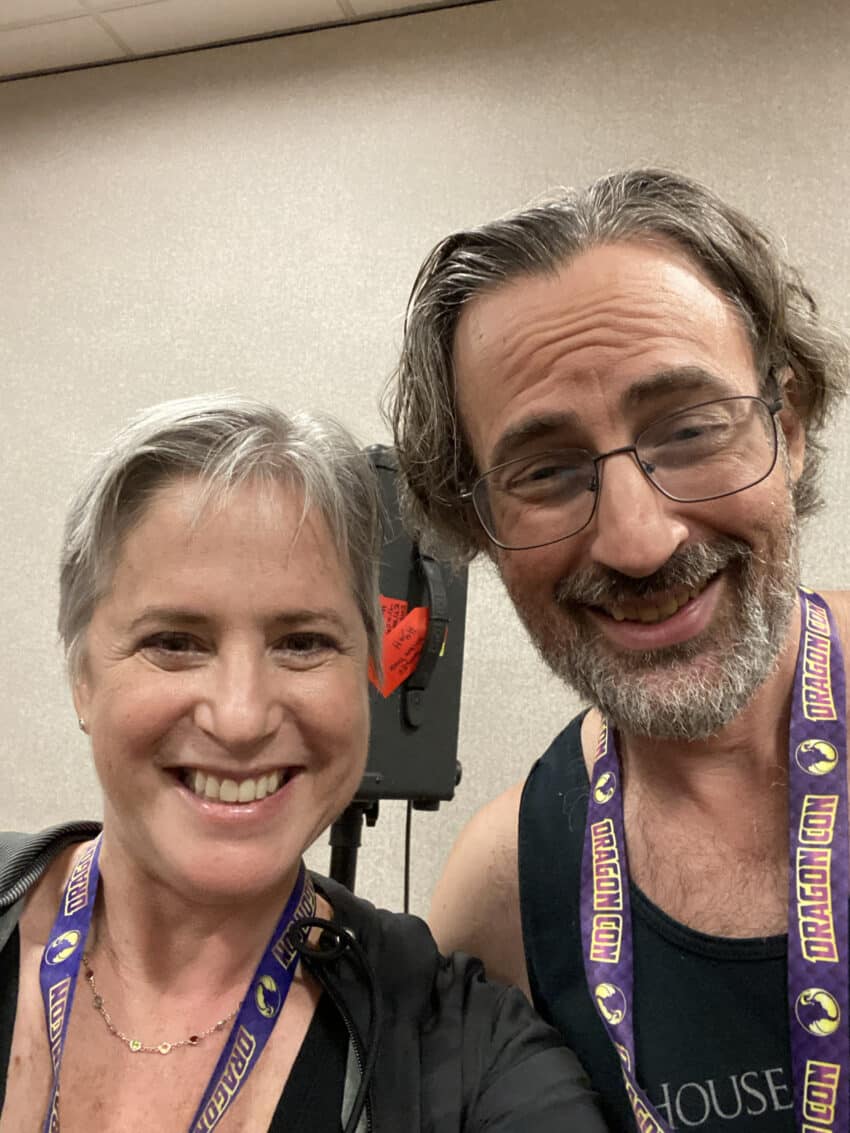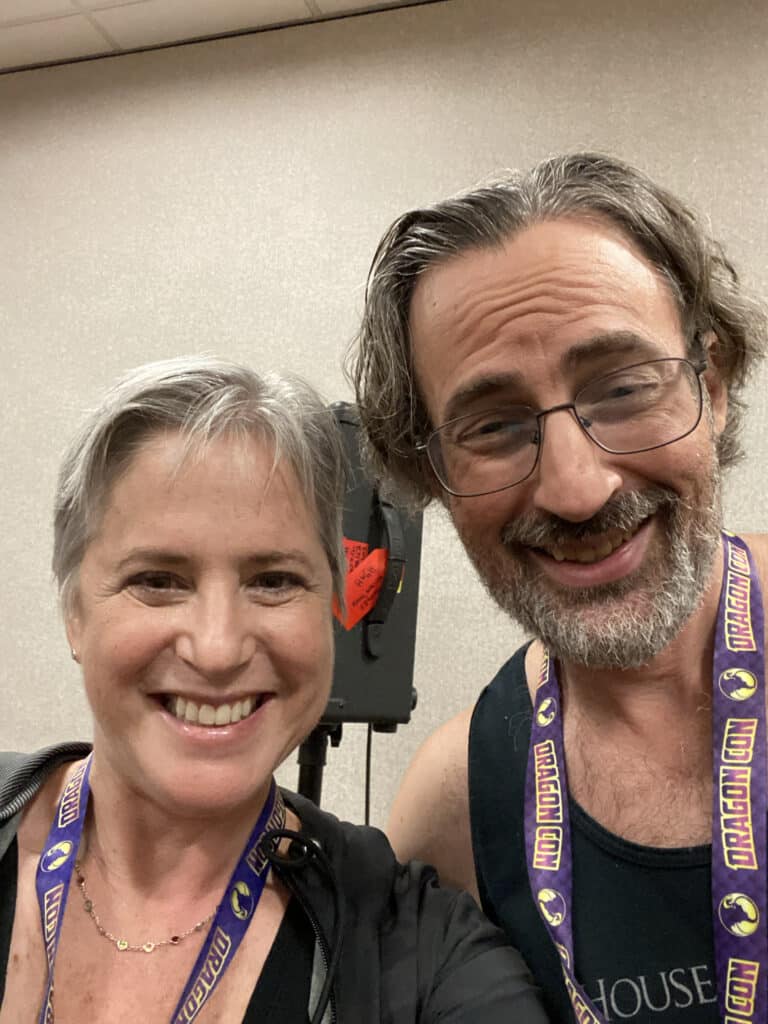 I also spoke with the fabulous Patricia Briggs and Jonathan Maberry. I will have interviews coming soon!
This DragonCon 2022 Recap is a brief one because I'm going to do individual posts with the interviews. Keep an eye out for them.