Fae Crossed Is Out Today! Huzzah! 🙂
You can pick it up on all the regular places, and don't forget your local bookstore can order it.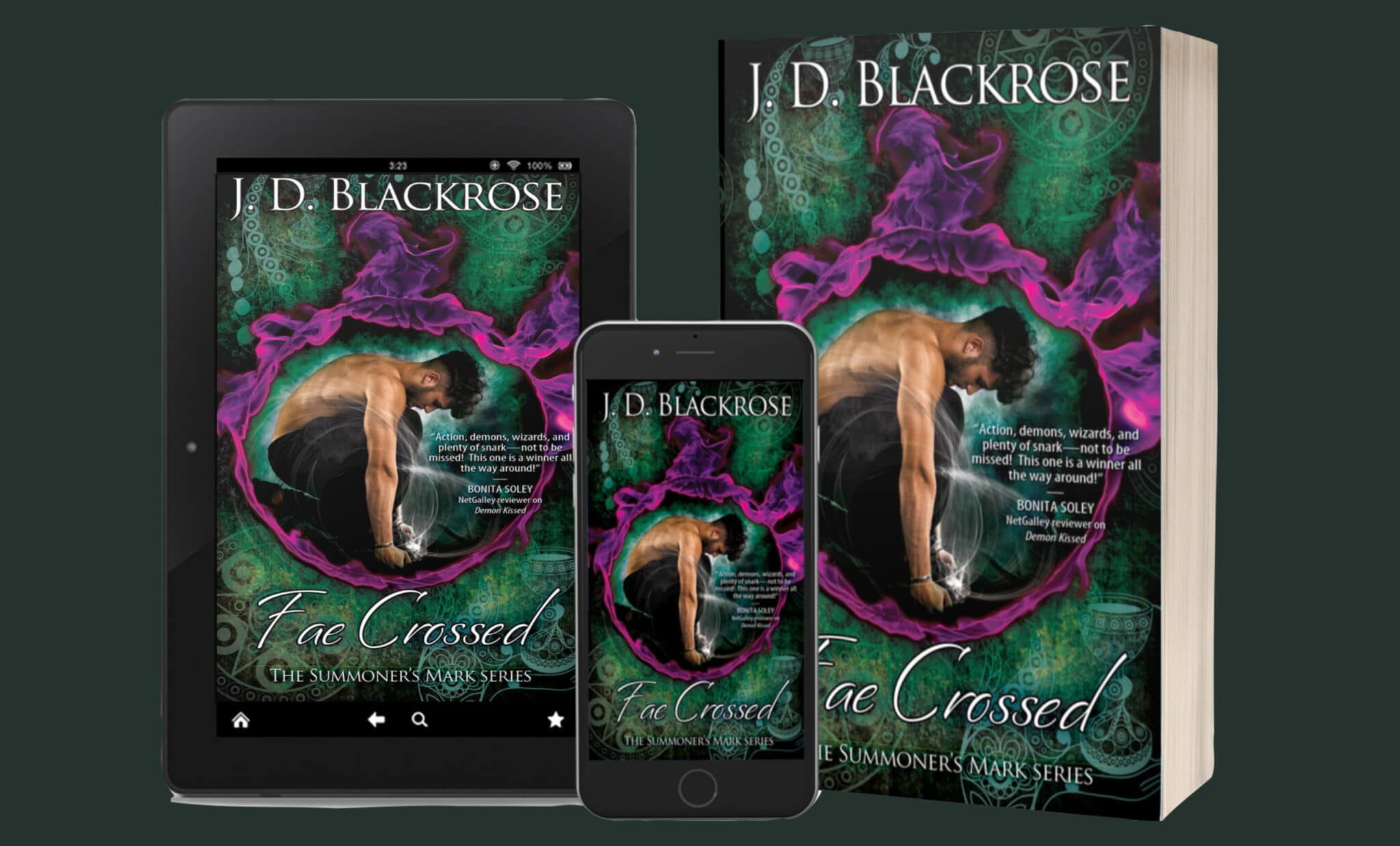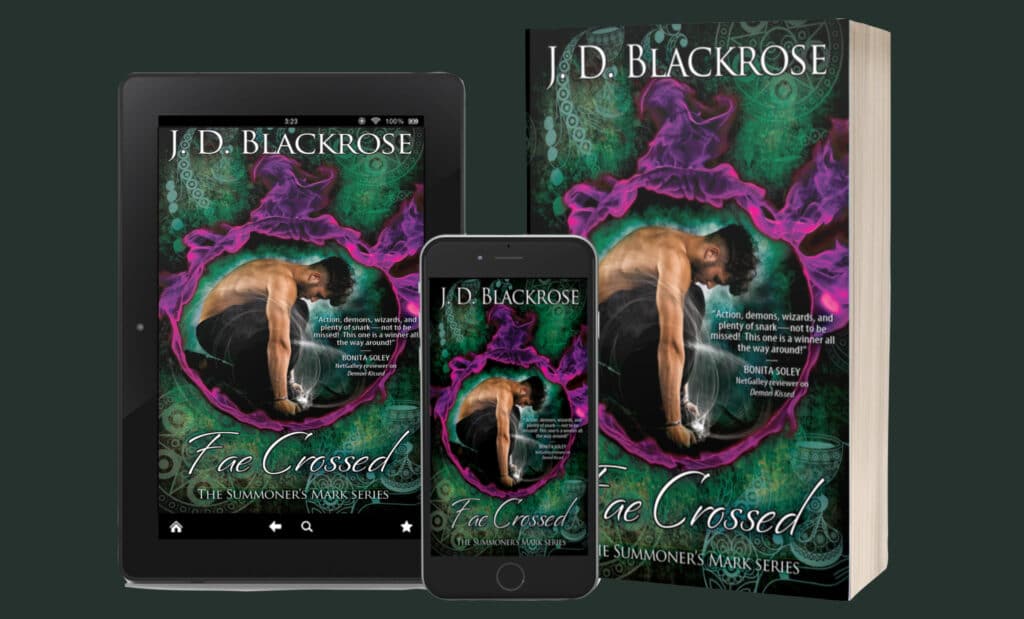 Excerpt
Soft lips on mine. Strong arms around me. I breathed in Asher's scent. Was I in a Dreamscape?
I didn't care if it meant I got to spend time with him.
Asher cradled my face in his hands and brushed his thumb over my lips. "I've missed you," he said.
I stroked his wrists, taking hold, trying to keep him right there. "Why did you leave?"
He kissed my cheeks, first one, then the other, then my eyelids. His dark brown curls haloed his head, and I ran my fingers through them and down the nape of his neck.
"I didn't want to," he said, softly, on a sigh. "I didn't have a choice."
I stepped back to study him. "There's always a choice." He wore a white button-down shirt, sleeves rolled up to his elbows, displaying his sexy, strong forearms. His jeans fit him like a glove, his interest in me evident.
He pulled me back close, holding my body to his. His warmth sank into me and for the first time since he'd left, I relaxed. I closed my eyes and pressed my cheek to his shoulder. We enjoyed the feel of one another, reveling in each other's touch, before it was his turn to step back. He teased his hands down my arms and held my hands.
"Becs, believe me, if I could have stayed, I would have."
I shook my head. "I don't understand."
"I'm stealing these moments as it is," he said. He broke eye contact and stared down at his empty hands. "There's something important I have to tell you."
"I'm totally confused."
"I know but pay attention. You're being watched. Observed. You've become too interesting."
I now officially hated that word.
Demon Kissed
Want to learn more about the series? Check out Demon Kissed, the first book in the trilogy.
Follow me on Twitter and Facebook
Read a Demon Kissed excerpt.
Demon Kissed: | B&N | Amazon | Kobo | Indiebound